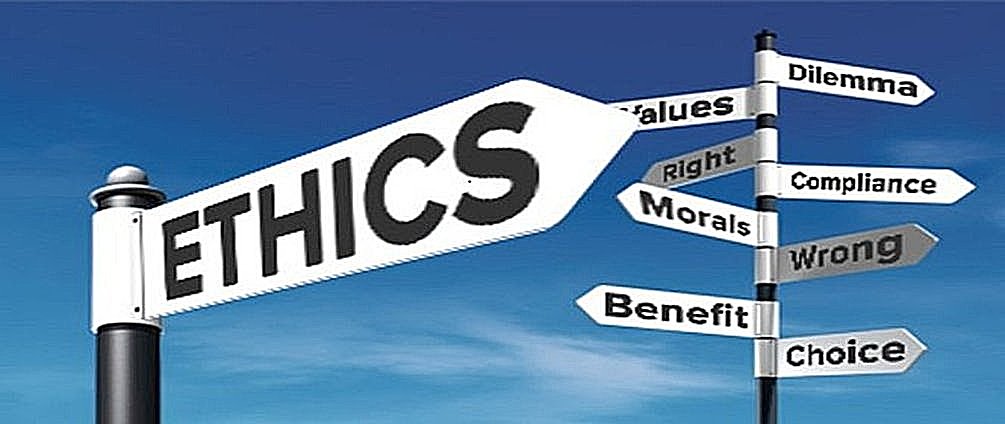 The state of Mississippi, a pillar of the old Jim Crow south notorious for its brutal discrimination practices, on Saturday opened a Civil Rights Museum to honor martyred Black Mississippians who died to free Mississippi of hate and racism. The announcement that the President of the United States would attend the opening had an unusual effect, normally people are flattered that a President would take such an interest but in this case, not everyone felt the same honor. For some, the honor and validation of a Presidential visit are outweighed by violated pride and principle.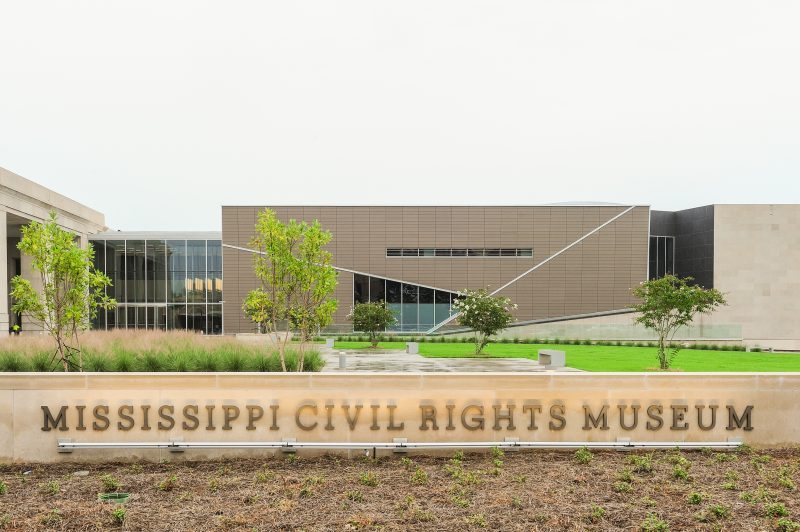 The Mississippi Civil Rights Museum is the first in the United States to be sponsored by a State. It features the doors of the Bryant Grocery Store that 14-year-old Emmett Till walked through, to his fateful encounter with the shopkeeper that caused his murder in the summer of 1955. There's also a room highlighting those in the movement who had their lives stolen by hate, including two of the state's NAACP leaders, Medgar Evers and Vernon Dahmer, along with others.
Mississippi Governor Phil Bryant invited President Trump to attend the dedication, this sparked speculation if he would attend and the appropriateness of the invitation. In other words, the invitation created the ultimate Catch-22 for President Trump. If he declines the invite he's accused of racism, if he accepts the invite he's to racist to be included.  Once President Trump confirmed his attendance boycott and protest sparks immediately began to fly.
According to USA Today Mississippi native Joyce Ladner, who was mentored by NAACP leader Medgar Evers before he was assassinated in 1963, said she will no longer attend because Trump opposes what activists fought and died for in the civil rights movement. "What would Medgar Evers think?" she asked. "How would Chaney, Schwerner, and Goodman feel?" Referring to James Chaney, Michael Schwerner, and Andrew Goodman three civil rights workers killed by the Ku Klux Klan in Mississippi in 1964.
National NAACP President Derrick Johnson released a statement saying "President Trump's statements and policies regarding the protection and enforcement of civil rights have been abysmal, and his attendance is an affront to the veterans of the civil rights movement. He has created a commission to reinforce voter suppression, refused to denounce white supremacists, and overall, has created a racially hostile climate in this nation,"
Civil Rights icon Congressman John Lewis and Mississippi Congressman Bennie Thompson  released a statement saying "President Trump's attendance and his hurtful policies are an insult to the people portrayed in this civil rights museum, the struggles represented in this museum exemplify the truth of what really happened in Mississippi. President Trump's disparaging comments about women, the disabled, immigrants and National Football League players disrespect the efforts of Fannie Lou Hamer, Aaron Henry, Medgar Evers, Robert Clark, James Chaney, Andrew Goodman, Michael Schwerner and countless others who have given they're all for Mississippi to be a better place."
Not everyone shares the same opinion Dennis Dahmer, whose father Vernon Dahmer, was killed by the KKK in 1966 in Hattiesburg, said he plans to attend. "I will be in attendance to make sure that the focus of this event, specifically the Civil Rights Museum part of it, does not get redefined, clouded or turned into some type of photo opportunity for a U.S. sitting president looking for a 'feel-good' crowd,
I will not let Trump, Bryant or anyone else define the who, what and why of Vernon F. Dahmer Sr. and others' commitment and legacy pertaining to the civil rights movement." He plans to show up at the museum's opening Saturday to make sure his father is remembered, "I will stand up for Vernon F. Dahmer Sr. just like he stood up for us during the early hours of January 10, 1966, since he is not here to stand up for himself "he said.
Jeff Steinberg, founder of Sojourn to the Past, which takes students on a weeklong trip to visit civil rights sites and visit those who made history, says if Trump shows up he still plans to attend the opening of the civil rights museum. "I'm coming to honor my dear friends the Evers family, the Dahmer family, Angela Lewis' father, James Chaney."  If Trump does speak, Steinberg said he plans to protest by taking a knee. "I don't know anyone who agrees that this is a move honoring people in the civil rights movement."
While the Mayor of Jacksonville (home to the Museum) chose not to attend Mississippi Rep. Alyce Clarke of Jackson told Mississippi Today. "I felt the need to be here to honor the sacrifices made by a number of people featured in the museum, and it was my responsibility to be here for them because they're no longer with us."
Protest and demonstrations are normal for every President, Republican or Democrat, at every appearance they make. With President Trump we are seeing a new phenomenon emerged, not only are their people showing up to protest his various policies, but the people he shows up to honor are protesting or boycotting him!
This creates a real problem because of the symbolism and honor of the President of the United States, regardless of who he or she is, is our nation's highest form of validation. Protocol dictates if the President of the United States takes time to attend the opening of any facility, by virtue of that Presidential visit, that facility is deemed honorable and noteworthy.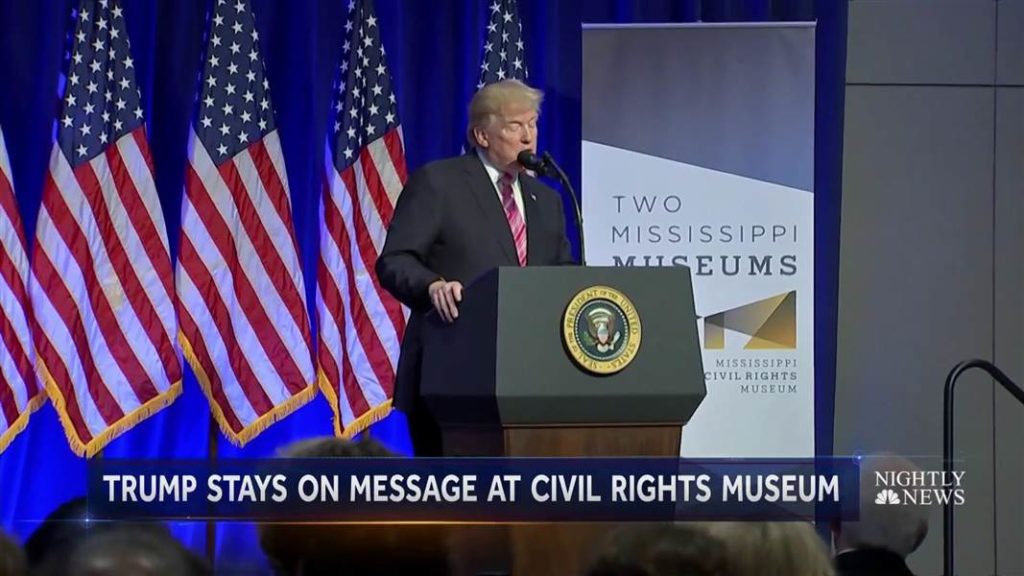 The type of honor and noteworthiness that martyred Mississippi civil rights leaders and marchers deserve. The type of honor and noteworthiness that the Mississippi Civil Rights Museum, a monument to the racial progress that former Confederate state Mississippi has made, richly deserves.
That's why Myrlie Evers kept her commitment to speak at the dedication. She knew Medgar's life sacrifice, and the work and sacrifices of a lot of Black Mississippians demanded American honor and validation that could only come thru President Trump!
 We only have one president at a time and currently, it's Donald Trump. Even when he says illogical things like there are good people among white nationalists and Nazis, he's still President of America and with that comes the great power to bestow honor and validation. This creates an agonizing choice for some. Should they choose the honor and validation their cause, history or facility deserve by accepting it from a President they don't respect? Or should they stand on pride and principle and reject the honor and validation from a President they don't respect?
The State of Mississippi came up with a compromise. A separate invite-only ceremony was held following a private tour of the museum by the President. This allowed President Trump to give remarks officially bestowing the honor and validation necessary, while the planned dedication preceded without his distracting presence.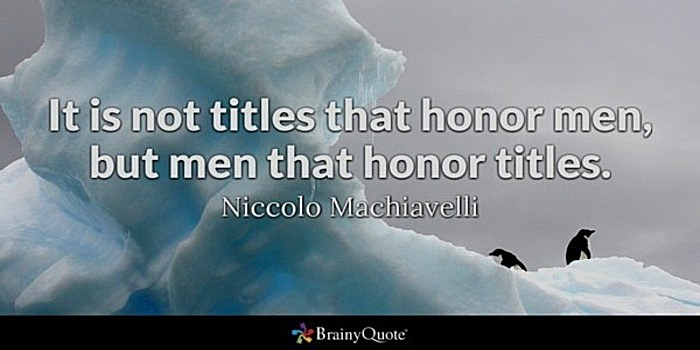 Honor, validation, pride, and principle are all equally important but sometimes it's hard to achieve each one's demands at the same time. The Mississippi compromise did just that, allowing Mississippi's Civil Rights History the honor and validation from our President it has earned while not forcing people to sacrifice pride or principle.
Save
Save