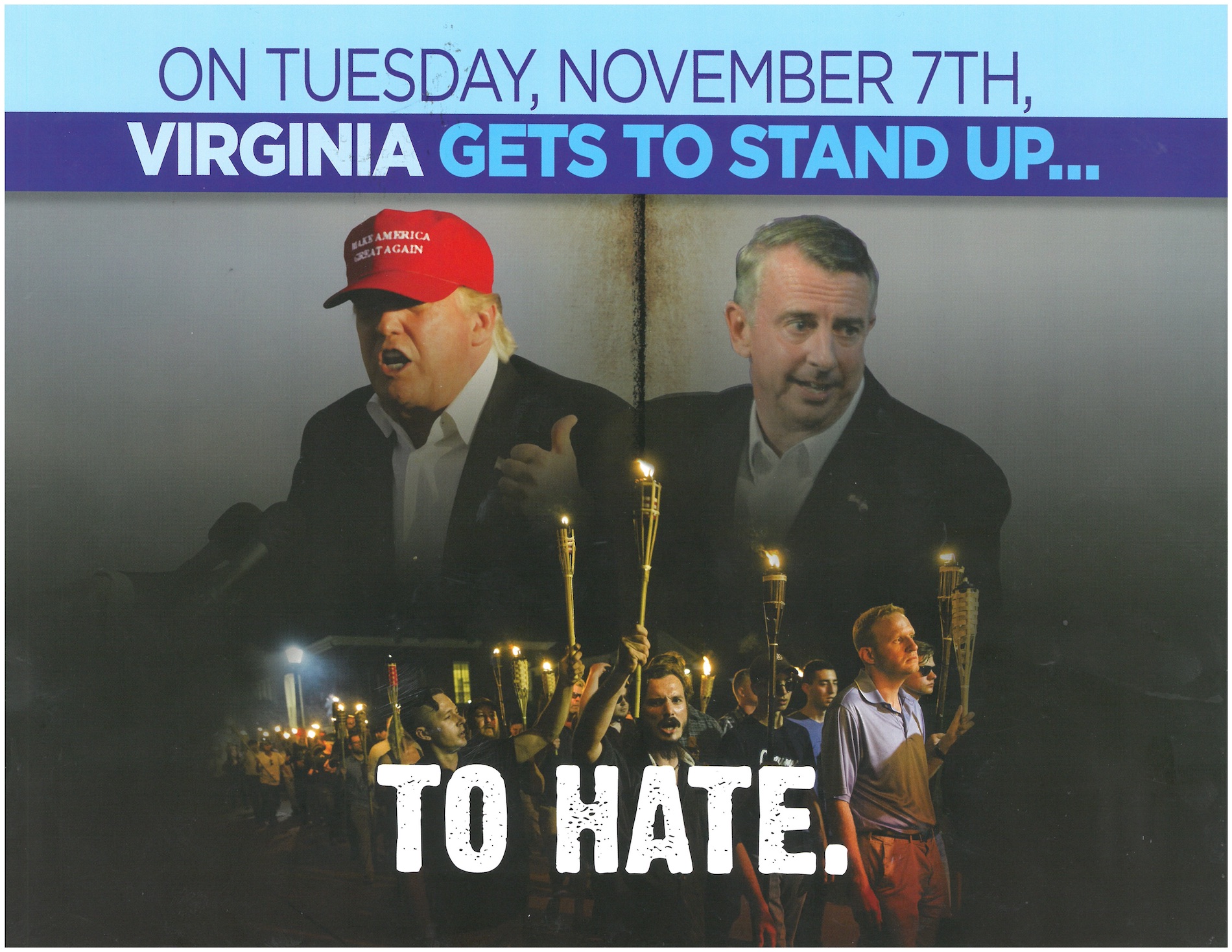 Democrat Ralph Northam defeats Republican Ed Gillespie by a whopping 9 points to become Virginia Governor. Democrat Justin Fairfax is elected Lt. Governor. Currently unless recounts change results, Virginia Democrats say they picked up 16 seats in the House of Delegates, tying Republicans 50-50 and wiping out their majority. Last night Democrats hit the jackpot in Virginia, and in doing so showed Americans both Republican and Democrat, how we can all hit the jackpot.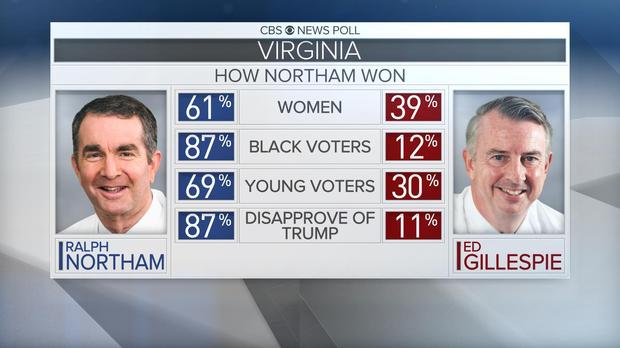 Virginia Republican Ed Gillespie during the last phase of his campaign to be Governor decided to shift his message. He switched to the message of white nationalism without tying himself to its greatest proponent, President Donald Trump. Polls showed the tactic was working eliminating Northam's lead. This made Democrats across America very nervous and raised the question if President Trump's tactics of white nationalism was unstoppable?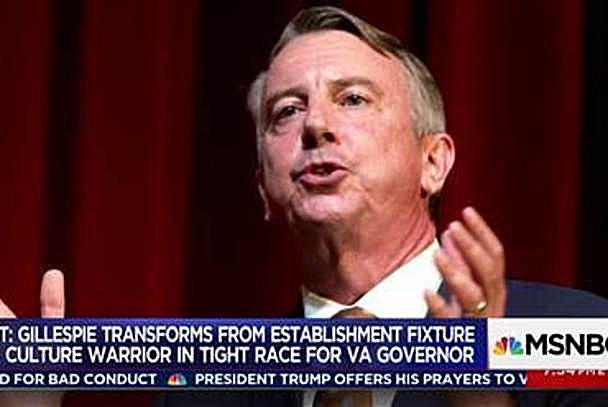 Democrat Ralph Northam response to his sinking poll numbers seemed to be hurting his own cause. At the behest of unions, he left his running mate — a Black American — off campaign pamphlets. After refusing to vote to ban sanctuary cities, he said he would not support them. This caused a group that grew out of Howard Dean's 2004 campaign to un-endorse Northam, and the organization that came from Bernie Sanders' campaign last year refused to help him after its preferred candidate lost in the Democratic primary.
But as the Nation reports Democrats did not let cultural or political differences divide them or dampen their enthusiasm. According to former Virginia congressman Tom Perriello, the progressive who lost the Democratic primary to Ralph Northam and immediately endorsed him, "Turnout was way up where we ran candidates and particularly where we ran a diverse slate." There's nowhere that the slate wasn't diverse, given the presence of Justin Fairfax, elected the state's second black Lieutenant Governor. In the House of Delegates, the victors ranged from America's first elected transwoman Danica Roem (who beat "bathroom bill" sponsor Bob Marshall) to former television newsman Chris Hurst (whose girlfriend Alison Parker was shot live on Roanoke local TV and who evicted incumbent Joseph Yost in Blacksburg).
Progressive Jennifer Carroll Foy, one of the first black female graduates of the Virginia Military Institute, became the only public defender in the House of Delegates. Hala Ayala, a single mother who became a Department of Homeland Security cyber-security specialist, and Elizabeth Guzman, an AFSCME member, social worker, and Latino immigrant, became the first two Latinas in the House of Delegates. Kathy Tran, who came here at seven months old, became the first Vietnamese refugee. Of the 16 seats Democrats picked up to tie Republicans in the House of Delegates, 12 were women.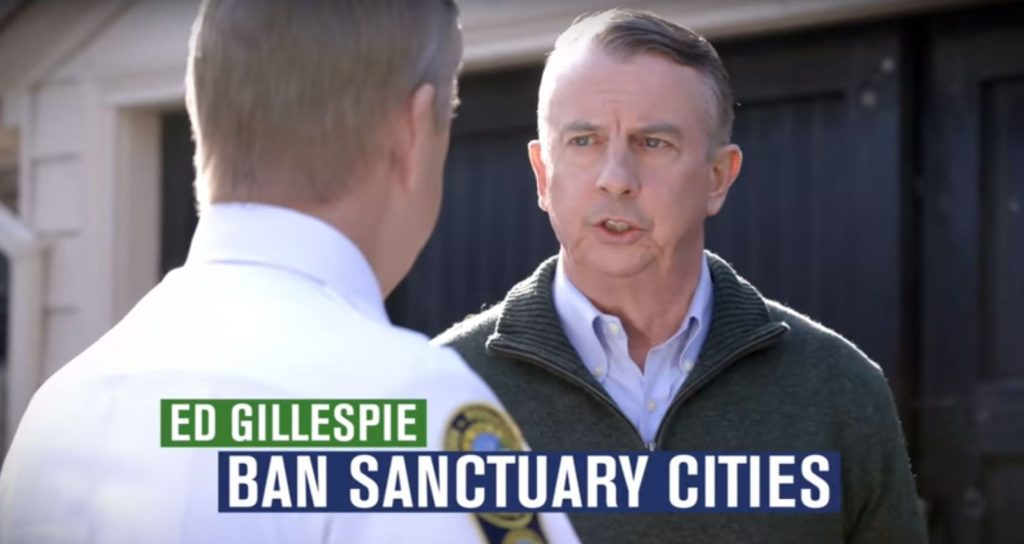 Gillespie's decision to turn his back on his moderate Republican legacy and make himself the candidate of Confederate monuments was a disaster. His race-baiting attempt to Trump-like unify white voters was rejected by white voters. The same white voters who voted for Donald Trump in 2016, and who voted for Virginia Democrats yesterday.
Virginia Democrats with their traditional coalition of diversity made room for the silent, concerned but held their nose and secretly voted Trump, non-racist white voter who identified with Northam and his ambivalence on immigration. For these non-racist white voters It Was the Economy Stupid, Now It's the Demographics Dummy! They care less about what color the majority is but they do have two concerns, 1) how the new majority will treat American whites who have a past history of discrimination against non-white Americans and 2) what impact the new majority will have on existing American culture. Their voice deserves to be a part of the conversation and Virginia Democrats made room for it.
Unfortunately the only other voice President Trump is allowing to be heard in the Republican Party besides non-racist white Americans, are white racist Americans. Virginia has not only shown Democrats a winning formula but more importantly, Virginia has shown America the governing formula for 21st century America.